The Tidone Valley is a small valley that extends between Emilia-Romagna and Lombardia.
It follows all the course of the Tidone Stream, from its spring on Monte Penice to its confluence in the Po River.
Between the provinces of Piacenza and Pavia, it offers unexpected views and experiences, in contact with nature, history and, naturally, food and wine.
The Sentiero del Tidone is a great starting point to discover the valley, its suggestive medieval towns, and the wide spaces to enjoy and relax. It is an ideal destination for an outdoor weekend, excursions in mountain bike, trekking and horseback.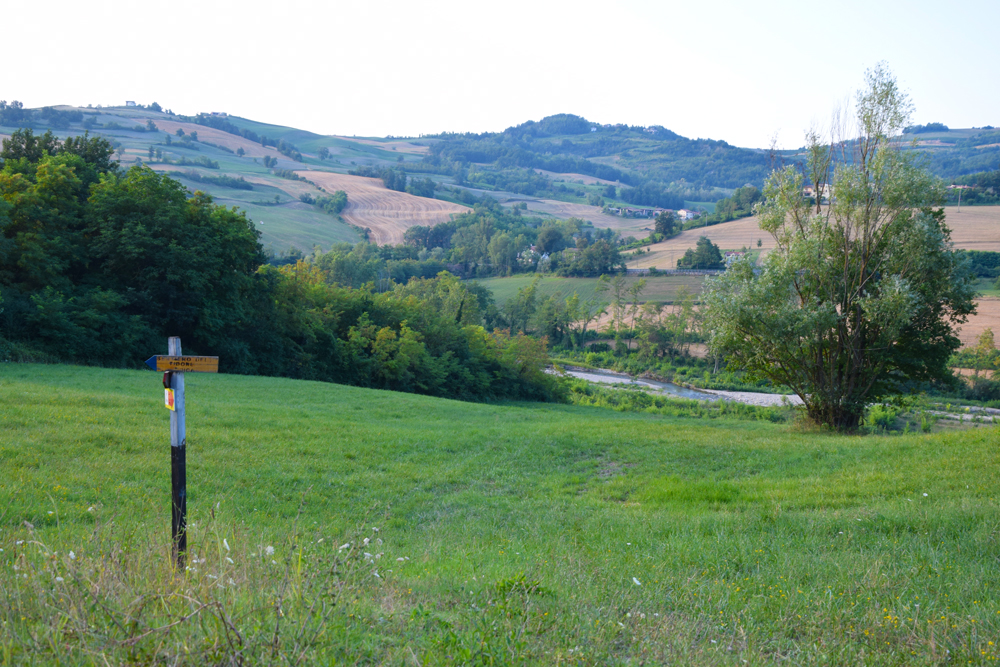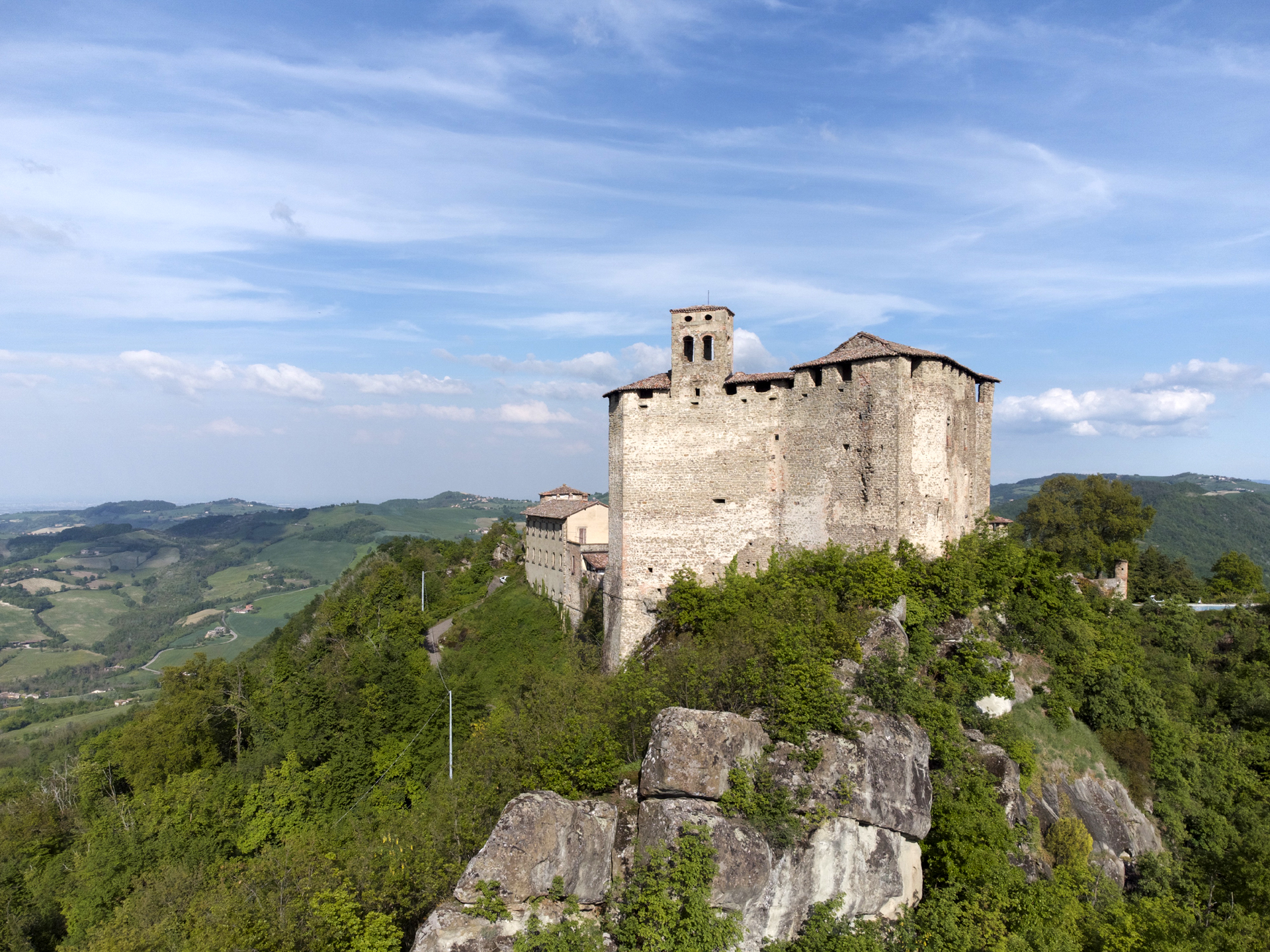 Villages, Churches and Castles
The territory of the Tidone Valley is mashed in a history that has its roots in the Neolithic period: there are evidence of several settlements in the valley present in the Tidone Valley's Archeological Museum, located in Pianello Val Tidone.
Being a borderland, over the centuries so many fortresses and castles were built to defend the territory: to this day is possible to admire and visit two of the best-preserved castles in Northern Italy. Rocca d'Olgisio, in the municipality of Pianello Val Tidone, a fortress built on stone, and which overlooks the entire valley
In the municipality of Zavattarello it is possible to visit the Dal Verme Castle, "nerve" center of the characteristic village.
And precisely the villages are the main characters of the Tidone Valley: small towns that contain stories and traditions which remain alive today.
It is impossible to mention them all, but you cannot miss Nibbiano, Caminata, Montalbo and Romagnese
The Tidone Valley is a valley in which the "enogastronomia" is queen, suffice to say that the municipality of Ziano Piacentino is one with the most vineyards of Europe.
Companies and wineries produce wine for generations: Gutturnio, Ortrugo and Malvasia to be served with the numerous typical products like Salumi Piacentini DOP (Denominazione di Origine Protetta), first courses pisarei&fasò, tortelli and anolini and the bakery products De.Co. (Denominazione Comunale d'Origine): Batarò of Alta Val Tidone, Chisöla of Borgonovo Val Tidone.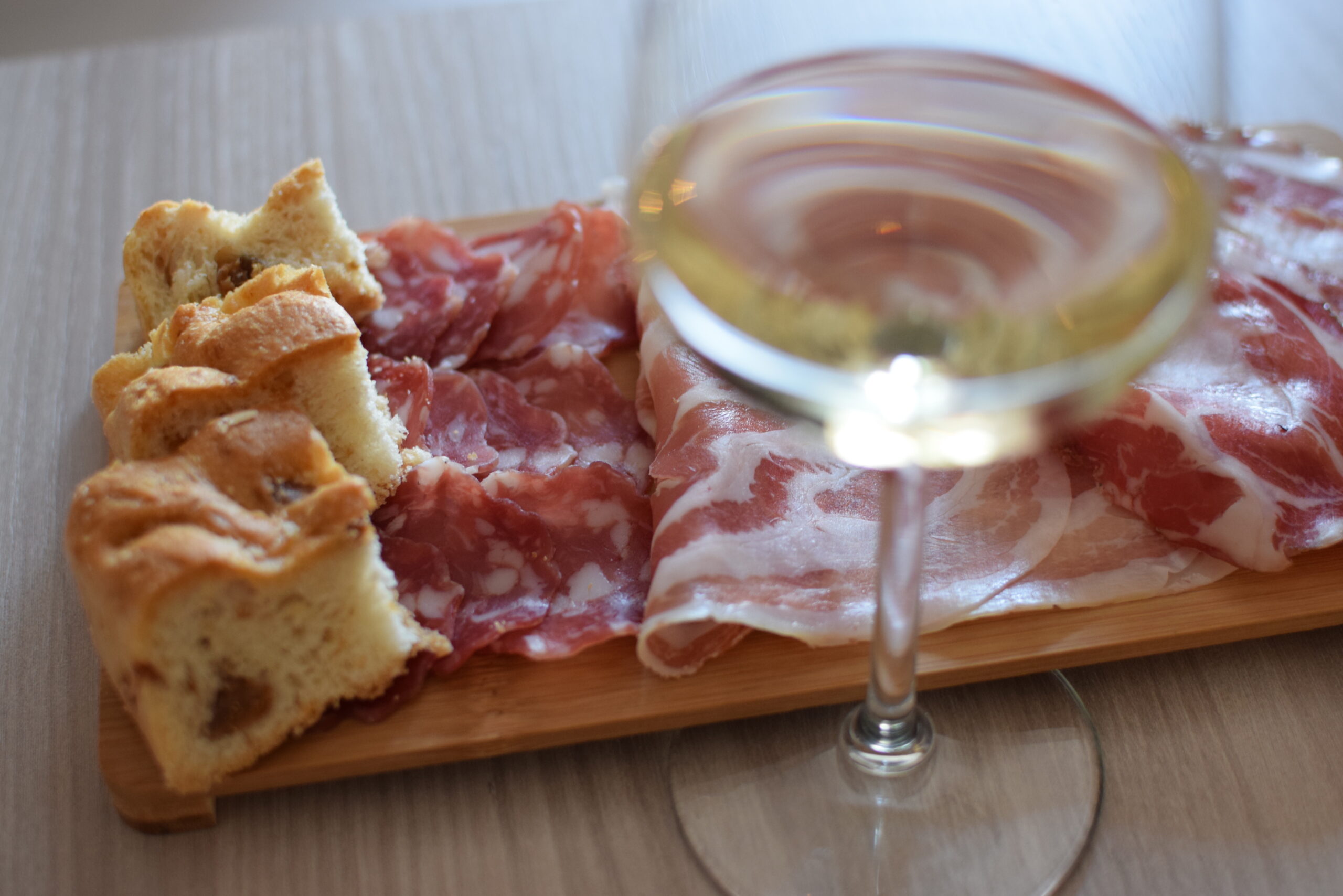 The Tidone Valley is rich in events and celebrations: from the traditional festivals to folkloristic events, not the mention the cultural, musical and sport events.
Events all year round but is during the spring and summer that the entire valley offers a rich schedule of events scattered throughout various locations of Tidone Valley.
For touristic information: